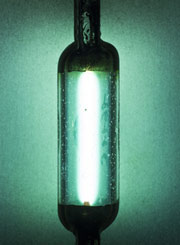 Australia has the highest rate of skin cancer in the world. Each year more than 1600 Australians die from this almost entirely preventable disease. It is the most common form of cancer in Australia affecting all age groups from adolescents upwards. Most common is basal cell carcinoma which accounts for about 75% of all skin cancers. Squamous cell carcinoma accounts for 20% and melanoma less than 5%. For outdoor workers, this is a very serious occupational health and safety issue. Many outdoor workers are exposed to dangerous levels of ultraviolet radiation over many years. If not detected early enough, sun damage can lead to these fatal cancers.
UV Radiation levels vary in strength across Australia on any given day. The UV Index describes the amount of UV radiation from the sun that reaches the earths surface. The higher the number, the stronger the levels of UV radiation and the less time it takes for skin damage to occur. When the UV Index is at 3 or above, the level of UV radiation in sunlight is strong enough to damage the skin.
The time period displayed in the SunSmart UV Alert tells you when to use sun protection while working outdoors. Remember to take extra care between the hours of 10am and 3pm when the index reaches its peak.
For a daily UV Index Forecast for Adelaide
click on the link to the Australian Bureau
of Meteorology.

Who is at risk?
If work keeps you outdoors for a long time your skin could be exposed to more sun than is healthy for you. Outdoor workers that could be at risk include farm or construction workers, market gardeners, outdoor activity workers and some public service workers. You should take particular care if you have:
fair or freckled skin that doesnt tan, or goes red or burns before it tans
red or fair hair and light coloured eyes;
a large number of moles

What are the health effects of Ultraviolet Radiation?
In the short term, even mild reddening of the skin from sun exposure is a sign of damage. Sunburn can blister the skin and make it peel. Longer term problems can arise. Too much sun speeds up ageing of the skin, making it leathery, mottled and wrinkled. The most serious effect is an increased chance of developing skin cancer.
| | |
| --- | --- |
|  Acute | Chronic |
| Radiation burn (sunburn) | Premature ageing of the skin |
| Photosensitisation of the skin | Damage to the retina of the eye |
| Photoconjunctivitis | Cataracts of the eye |
| Photokeratitis | Solar keratoses |
| | Skin cancers |
What can you do to protect yourself?
Keep your clothes on – ordinary clothing made from close woven fabric, such as long sleeved work shirts and jeans stops most UV.
Wear a hat with a brim or a flap that covers the ears and the back of the neck.
Stay in the shade whenever possible, during your breaks and especially at lunch time.
Use a high factor sunscreen of at least SPF15 on any exposed skin.
Drink plenty of water to avoid dehydration.
Check your skin regularly for any unusual moles or spots.

Assessing UV exposure in the workplace
As UV radiation exposure varies between different workplaces and different work groups, an exposure assessment should be carried out for each individual worksite. The assessment should include:
Job/task (including the appropriate breaks) which involves the UV exposure
Time of day the task is carried out
How often tasks are to be performed
The shade supplied by the physical environment in which the work is carried out
Reflective surfaces, e.g. water, metals, roofing that are part of the worksite environment
Photosensitising agents in the workplace e.g. some drugs, industrial chemicals and plants.

Looking out for skin cancer
Early detection of skin cancer is important as skin cancer can be cured if caught early enough. All Australian adults should regularly look at their skin for suspicious spots.
Check your whole body including the soles of your feet, between your toes, your armpits, ears, eyelids and scalp.
Use a hand-held mirror, or have someone help you to check areas you cannot see such as your back, neck and legs.
Keep an eye out for any new spots or a spot that is different to those around it.
Look for a sore that doesnt heal
Look for a spot of mole that has changed colour, shape or size.
See a doctor as son as possible if you find anything that is unusual, itching or bleeding.


Claiming the cost of sun protection items
You can claim a tax deduction for the cost of the following items if your job requires you to work in the sun and you have purchased and used these items at work:
sunscreen lotion
sunhat, or
sunglasses.
Occupations and industries where people work in the sun for sustained periods for all or part of the day and therefore would be eligible for the deductions include:
building and construction
delivery and courier services
farming, agriculture and horticulture
fishing
forestry and logging
landscaping and gardening services
open-air minerals, oil and gas exploration and extraction
outdoor sports
other outdoor services
Skin cancer facts & figures
In Australia, every year:
Skin cancers account for 80% of all newly diagnosed cancers.
One in two Australians will be diagnosed with skin cancer in their lifetime.
GPs in Australia have approximately 1 million patient consultations per year for skin cancer.
374,000 people are treated for non-melanoma skin cancers, of which more than 400 die.
More than 9500 people are treated for melanoma, of which more than 1200 die.
Melanoma is the most common cancer in people aged 15-39 years.
Melanoma is the third most common cancer in both women and men.
Australia has the highest incidence of skin cancer in the world, at nearly four times the rates
then countries such as Canada, the US and the UK.
The rate of melanoma incidence in women has risen by an average of 0.7% a year between 1993 and 2003 a total increase of 6.8% over this decade. For men, the rate has risen by 1.7% a year, a total of 18.7% over the same period.
The 5 year relative survival rate for melanoma is 90% for Aussie men and 95% for Aussie women.
Skin cancer is the most expensive cancer. In 2001, it was estimated the treatment of non-melanoma skin cancer cost $264 million and melanoma $30 million.
USEFUL LINKS
The following free leaflets have been produced by the Health and Safety Executive UK:
Keep your top on: Health risks from working in the sun [PDF 100kb] 
Sun protection: advice for employers of outdoor workers [PDF 680kb]
UV Index Forecast for Adelaide
Daily update of the UV Index across the day for Adelaide.
Cancer Council of South Australia
The Cancer Council South Australia is the states leading non-government cancer control organisation, dedicated to ensuring that South Australians are reducing their cancer risk and receiving the best cancer care.
Acknowledgements:
WorkCover Tasmania – www.workcover.tas.gov.au
Health and Safety Executive UK – www.hse.gov.uk
Australian Taxation Office – www.ato.gov.au
Cancer Council of South Australia – www.cancersa.org.au
OHS Reps @ work – www.ohsrep.org.au